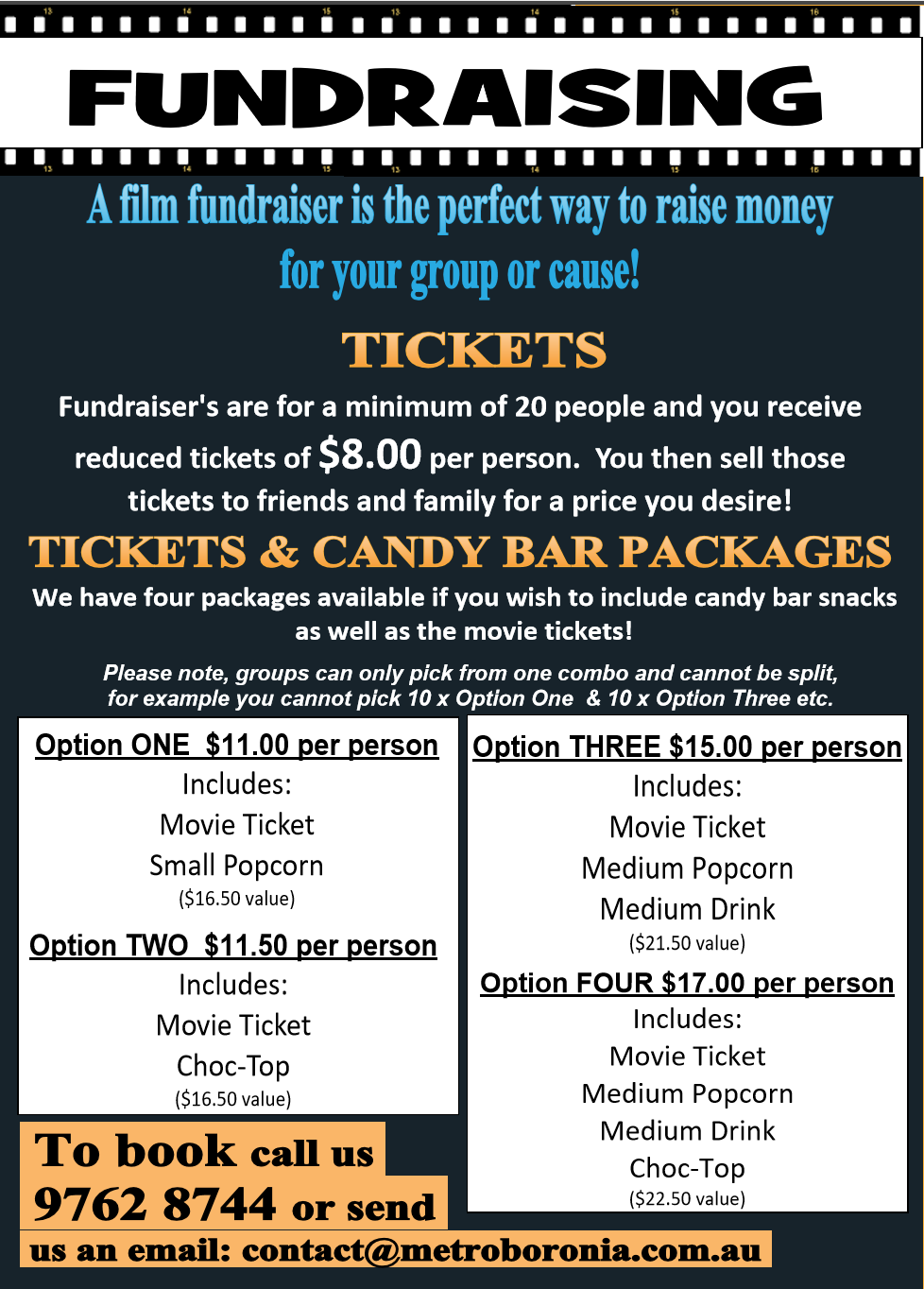 Click here to view our Group Booking Information sheet
Please note: Only Management can take bookings.
This means you can only make a booking between 10:30am-5pm Monday through to Saturday by coming in, giving us a call or sending us an email.
Outside these hours, you will need to email us at contact@metroboronia.com.au and Management will get back to you the following morning.