PARKING RESTRICTIONS APPLY WITHIN DORSET SQUARE SHOPPING DISTRICT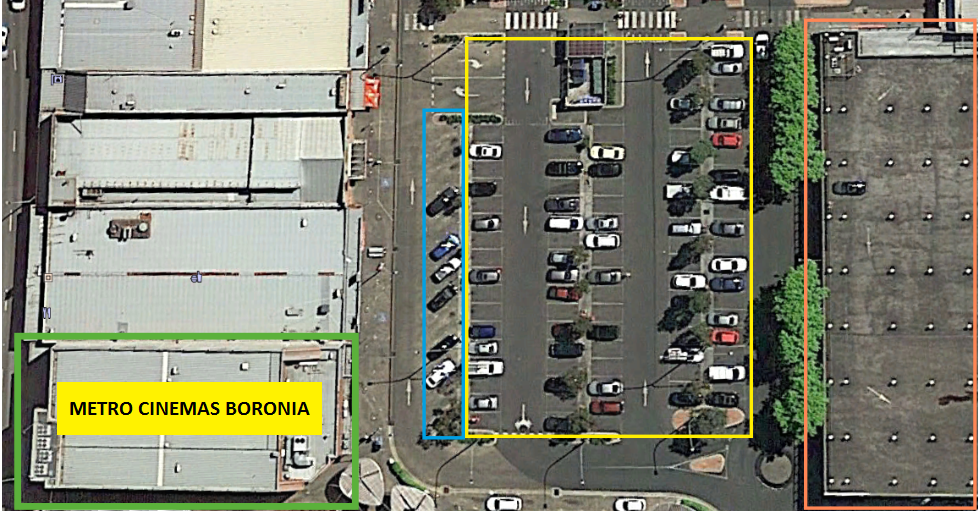 BLUE BOX = 30 minute time limit.
YELLOW BOX = 3 hour time limit.
ORANGE BOX = Multi-level car park.
There are no time restrictions on the top level of this car park.
Ground and middle level are now restricted to 2 hours and patrolled by Knox Council.